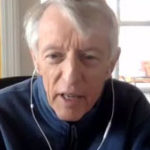 Our HumanDHS Board Director Michael Britton offers a special message in support of everyone who works to preserve the dignity of all people while striving to end the use of violence.
In this essay, Michael Britton observes: "The world is… Continue reading →
Welcome to our 14th Workshop on Transforming Humiliation and Violent Conflict, titled "The Nature of Dignity and the Dignity of Nature," at Columbia University in New York City, December 7 – 8, 2017! Late Morton Deutsch has been the honorary… Continue reading →
Welcome to the new book by Evelin Lindner:
Honor, Humiliation, and Terror: An Explosive Mix – and How We Can Defuse It with Dignity. Lake Oswego, OR: World Dignity University Press, Dignity Press, 2017.
Please read more on www.humiliationstudies.org/whoweare/evelin/book/05.php.
In Loving Memory and Appreciation of Morton Deutsch, February 4, 1920 – March 13, 2017
There are not enough words in the universe to express our sadness as we mourn the loss of one of the greatest visionary leaders of… Continue reading →
We are delighted to have Michael Perlin share these links to a recent publication of a special symposium issue on therapeutic jurisprudence in the Queensland University of Technology Law Review. There are multiple pieces that might be of interest… Continue reading →
Roundtable Breakfast -Transforming Conflict from Within: Learning to Lead with Wisdom
John Jay College of Criminal Justice: 899 Tenth Avenue, Room 630, NYC  
Thursday, August 07, 2014
Dear all,
please read the following message by our friend Dan Baron from the Amazon rainforest. Our support is urgently needed.
With kind regards,
Uli
Hi Evelin, Kjell and Uli!
Dear friends,
please have a look at the proposal by our friend Hayal Köksal, copied below.
With kind regards,
Uli