We have big plans, and we would love to have you join us!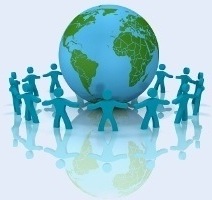 You are warmly invited to the launch of our World Dignity University initiative on the 24th of June! It will take place at the University of Oslo in Norway, 10.00-12.00, Klubben, 2nd floor, University Library Georg Sverdrups House, Blindern (You may also watch this event online; please see the column on the right for details).
The
World Dignity University
will be an independent, collaborative educational network connecting individuals and institutions who place dignity at the center of learning! Please see a preview at:
www.worlddignityuniversity.org
(This site is not open to a wider public yet; it is under construction).
The fundamental goal of the
World Dignity University
is to promote the ideal of
equality in dignity.
To do that, the
World Dignity University
will build on the principle of
unity in diversity
and grow as a dynamic movement (rather than a static institution). It will bridge the gap between theory and practice while promoting academic freedom. It will help realize the human right to education that leads to greater dignity for all.
The World Dignity University will not be another brick and mortar institution. Instead, it will be a fluid learning network maximizing the latest technology to connect people, programs, and organizational partners, both locally and globally. We have chosen Norway as the launching pad for this initiative because equality in dignity (likeverd) has deep roots in Norway's cultural heritage.
Research suggests that equal dignity is crucial for the health and well-being of people and the planet. The World Dignity University initiative is one path toward building a global culture of cooperation that ultimately leads us to greater ecological and social sustainability.
If you can attend the launch of this initiative on the 24th of June, please kindly send your confirmation to: WDU@humiliationstudies.org
We hope you can join us!