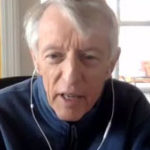 Our HumanDHS Board Director Michael Britton offers a special message in support of everyone who works to preserve the dignity of all people while striving to end the use of violence.
In this essay, Michael Britton observes: "The world is… Continue reading →
Dear HumanDHS Friends,
You are invited to the 2021 Oxford Symposium in School-Based Family Counseling Webinar August 5-8? The Symposium is sponsored by the Institute for School-Based Family Counseling and co-sponsored by the WISR Center for Child and Family Development.… Continue reading →
Welcome to our 14th Workshop on Transforming Humiliation and Violent Conflict, titled "The Nature of Dignity and the Dignity of Nature," at Columbia University in New York City, December 7 – 8, 2017! Late Morton Deutsch has been the honorary… Continue reading →
Welcome to the new book by Evelin Lindner:
Honor, Humiliation, and Terror: An Explosive Mix – and How We Can Defuse It with Dignity. Lake Oswego, OR: World Dignity University Press, Dignity Press, 2017.
Please read more on www.humiliationstudies.org/whoweare/evelin/book/05.php.
Call for Papers:
Inter-University Centre, Dubrovnik,Croatia
18-19 September 2017
"The University As Urban Cultural and Social Engine"
The conference follows upon two urban studies conferences at IUC- the September 14-15, 2015 conference "Urban Cultures at the Crossroads" and the September… Continue reading →

Medal: Erik Lindberg (1873-1966). Front side (obverse) of one of the Nobel Prize medals in Physiology or Medicine awarded in 1950 to researchers at the Mayo Clinic in Rochester, Minnesota. Derivative of File:NobelPrize.JPG.
Dear Friend!
We warmly congratulate the… Continue reading →
In Loving Memory and Appreciation of Morton Deutsch, February 4, 1920 – March 13, 2017
There are not enough words in the universe to express our sadness as we mourn the loss of one of the greatest visionary leaders of… Continue reading →
In Factis Pax Call for Papers
Special Issue on Peace Building in Post-Conflict Contexts
In Factis Pax invites papers for submission on a Special Issue on Peace Building in Post-Conflict Contexts inspired by the ground-breaking developments in Colombia to end… Continue reading →
We are delighted to have Michael Perlin share these links to a recent publication of a special symposium issue on therapeutic jurisprudence in the Queensland University of Technology Law Review. There are multiple pieces that might be of interest… Continue reading →