Dear friends,
I'd like to share an excerpt from this New York Times article from July 14, 2012:
"ALL the major religions place great importance on compassion. Whether it's the parable of the
good Samaritan in Christianity, Judaism's "13 attributes… Continue reading →
Dear friends,
this book is from 2012, but it still caught my attention: Michael S. Roth's NYT review of the book
COLLEGE – What It Was, Is, and Should Be
By Andrew Delbanco
229 pp. Princeton University Press. $24.95.
Excerpt… Continue reading →
Dear friends,
please have a look at the proposal by our friend Hayal Köksal, copied below.
With kind regards,
Uli
The Association for Conflict Resolution
of Greater New York
and
The CUNY Dispute Resolution Center at John Jay College
Monthly
NYC-DR Roundtable Breakfast
NOTE: This breakfast will take place on 
January 9th, the second Thursday of the month.
Compassionate… Continue reading →
Dear friends,
thank you for taking attention of the following AMARC Press Release:
PRESS RELEASE
AMARC condemns ruling on 377 in India, calls on members to rally behind the right to identity
December 18, 2013, Kathmandu. The World Association… Continue reading →
The UN Interagency Framework Team for Preventive Action cordially invites you
to a brown bag lunch event on:
How are dignity and humiliation relevant in our
Lives,  our societies, and for the United Nations?
Tuesday, 26 November … Continue reading →
Forwarded from the NYC-DR Listserve:
Dear Members of the NYC-DR Listserve,
We would like to let you know about our upcoming event:
Roundtable Breakfast – Urban Peacemaking: The Red Hook Community Justice Experience in Brooklyn
4:15 Monday 18 Nov
Bryn Mawr College BYC 239
Sramana Majumdar
Senior Research Fellow
Department of Psychology
Jamia Millia Islamia
New Delhi, India
Fulbright Visiting Research Fellow
Hiatt School of Psychology
Clark University
Sponsored by Solomon Asch Center for Study of Ethnopolitical Conflict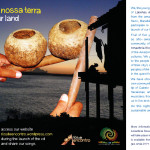 Dear friends
We invite you to participate in the launch of the CD 'Amazon Our Land' by the young artists from the band 'Backyard Drums', from the project Rivers of Meeting, this Saturday from 7pm onwards, in the Afro-Indigenous community… Continue reading →